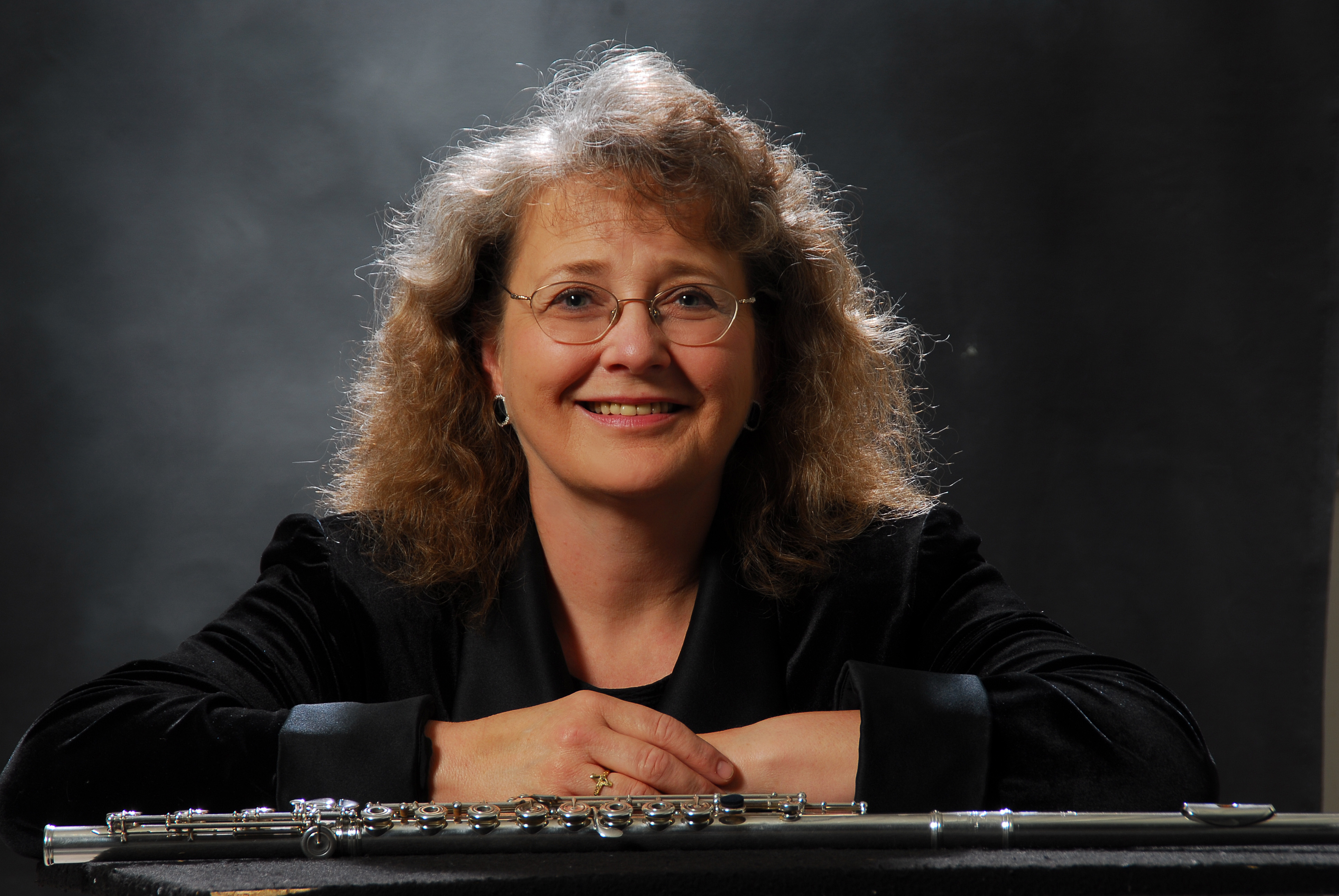 "Peggy Doerrie is not only extremely professional, but she has the ability to make the flute sing, expressing deep emotion while showing truly beautiful musicianship."
- Jamie Moore, Director of Music and Liturgy, St. Victoria Parish Family
"Peggy Doerrie was mesmerizing on the Mozart flute concerto. She is a true gift to the woodwind section of our orchestra. It was great to see her featured on this concert."
- Sandy Nadeau, Executive Director, St. Cloud Symphony
"Peggy's playing was flawless."
- Board Member of St. Cloud Symphony
Master of Fine Arts degree in Flute Performance from the University of Minnesota.


Bachelor of Music Education degree from Cornell College, Iowa.


Certificate degree from the Institute for Christian Life & Ministry, Archdiocese of St. Paul and Minneapolis.


Principal Flutist of St. Cloud Symphony Orchestra, St. Cloud, MN since 1990. Featured as concerto Soloist in 2009.


Principal Flutist of Northern Symphony Orchestra, Anoka, MN since 2003. Featured as concerto Soloist in 2011.


Active as a flute instructor, chamber, and church musician in the Twin Cities area for many years.


Extensive solo recital work including the Schubert Club Performing Artist Series, Hauenstein Concert Series, Minneapolis Institute of Arts Recital Programs, American Swedish Institute, Thursday Musical, and various benefit recitals.


Peggy's playing has covered many venues including Kenwood Chamber Orchestra, Lametti Chamber Winds, Kenwood Trio, Windsong Duo, Northern Star Flute and Guitar, FluteSpiration Quartet, the Minnesota Composers Forum, Riverside Theater, and Zorongo Flamenco Dance Theater.


Served on the Board of Directors of both the Upper Midwest Flute Association and Thursday Musical.


Flute Instructors: at University of Minnesota as student of Elaine Eagle, at Cornell College as student of Susan Nordin. Additional Master Class Study with: Linda Chatterton, Wissam Boustany, Julia Bogorad-Kogan, Julius Baker, Jeanne Baxtresser, Samuel Baron, Mary Roberts Wilson.